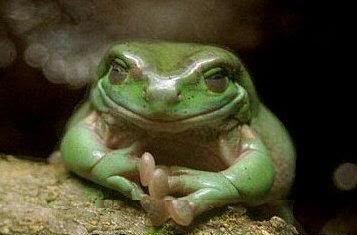 The Chief Minister of Penang likes to project himself as a man of principle and integrity but what happens when a few Sabah BN leaders jump to Pakatan Rakyat? Instead of condemning such frog jumping-party hopping exercise, he heaps praises on them!
Imagine if it was the other way around? Imagine if it were DAP politicians crossing to the MCA or Gerakan, he would have jumped off his chair, whacking them as running dogs, political frogs and traitors. But this is Lim Guan Eng. Such principles do not apply, it is all about political expediency.
If BN politicians cross over to Pakatan Rakyat, they are principled people. This is the warped mentality of the PR. The mainstream media is bias but by their screwed up logic, Malaysiakini is objective and fair. This is the kind of twisted and perverted logic. The DAP is multi-racial but whacks the MCA for not being Chinese enough, by the communal logic of Dear Leader and his supporters.
These DAP chauvinists wants the Chinese to finish off the Umno candidates but yet refuses to fight against Umno candidates. They convinced their DAP fans that they will finish off Umno in the next general elections but did not tell them the Chinese have only 43 Chinese majority seats out of 222 constituencies! Not even a single Indian majority seat, by the way. How to form federal government, like that, Guan Eng? Shame on you!
Thank you for campaigning for PAS to send more Talibans to Parliament. Such great services by the DAP to convince the Chinese there will be no hudud when PAS has kept saying their goal is to set up an Islamic state. Poor Karpal Singh, all alone in his battle.
So when some aging Sabah politicians – which Dear Leaders cannot even remember their names or their parties – the DAP tells their supporters that the BN is shaky in Sabah.
Of course, their supporters would believe it even though they cannot even tell the difference between a Kadazan or an Iban. Forget about Bidayuh. They only found out such ethnic group exists last week when Pandelela won a medal.
Dear Leader is not the only scum and hypocrite. Why are Suaram, the Bar Council, the church groups and all the NGOs who talk about the moral high ground are keeping silent? Why are they condoning political frogs?
Lim Guan Eng, go and read up history lah. Don't be lazy. Be honest to yourself. Tell us, who started money politics, who threw cash to the Sabah Umno politicians to overthrow Ghafar Baba? Who wanted to kill off Chinese education? Who took down the crosses in mission schools? Who pushed for Islamization in this country with his Abim and dakwah approaches?
You are now supporting the very man who believes and thrives on party hopping.
It was PKR who started to woo BN reps to join the Perak PR government BEFORE BN retaliated and the PR government collapsed.
So when PKR wooed BN Aduns, it was ok. When Anwar Ibrahim enticed BN MPs to jump as part of his Sept 16 scam, it was okay.
When he goes to Sabah to get BN men to jump ship, it's ok. It is all OK, OK, OK if it benefits the DAP. Shame on you lah, where are your principles?