In a modern factory environment that is evolving quickly. Factory automation offers a compelling method to increase quality, efficiency, safety, sustainability, and security. Factory automation opens the door to optimum profitability and improved performance as margins are compressed and competition increases. That's why the factory automation system is very important to know!
What is factory automation?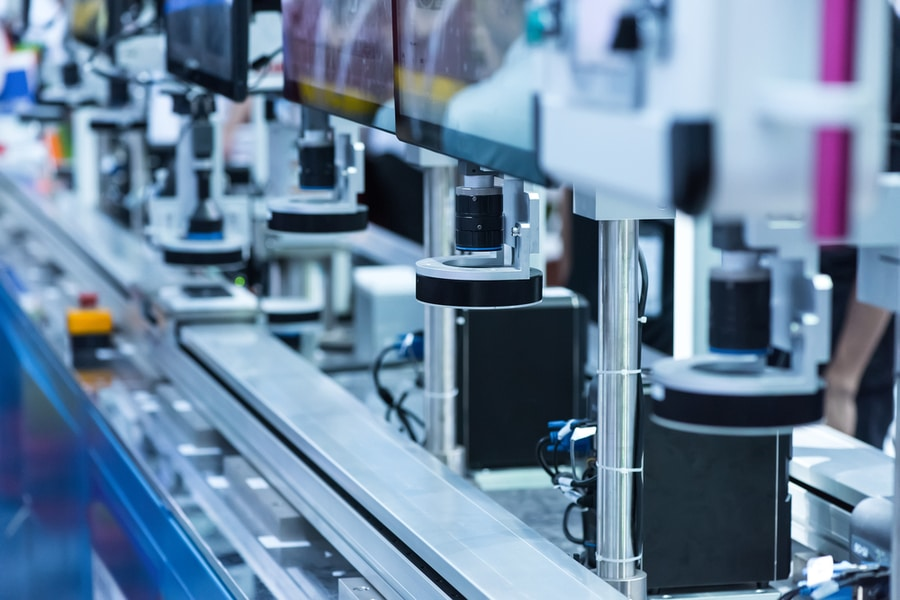 Automating the entire manufacturing process from start to finish is known as factory automation. Automation frequently makes use of hydraulic and pneumatic systems, robotic arms, and other technologies. In manufacturing environments to build increasingly complicated systems. Automation can boost productivity and efficiency while cutting costs in today's competitive environment. Additionally, it is intended to significantly lower any dangers that handling hazardous equipment poses to human operators.
Advantages of automation
Improved accuracy, dependability, productivity, and employee morale are all advantages of automation.
Efficiency
There are many ways in which automation has a significant effect on your company's overall efficiency, such as:
Processing more quickly – Robotic process automation (RPA), a technique that employs software robots to simulate repetitive human operations. It is able to accomplish several times as many processes as humans can. Allowing you to handle more transactions more quickly than before. The customer experience is also improved by a quicker processing time because inquiries are answered more quickly.
Analytics Collection – RPA gathers information about everything it does and files it in reports that are packed with insightful analytics that you can examine and utilize to spot problems in your workflows. This will make it easier to notice problems with typical processes including bottlenecks, inefficiencies, and slow spots.
Increased Accuracy – Because RPA software is created to adhere to predetermined rules, it helps eliminate the vast majority of human error from processes.
Productivity
One of the most obvious advantages of process automation is the improvement in productivity that occurs from assigning repetitive tasks to robots that can work longer and faster than a person.
Cost Savings
There are several ways that automation might save costs for your company.
Workers are freed up to concentrate on more essential tasks that call for critical and creative thinking by having repetitive, "boring," jobs removed from their workloads. By saving a significant amount of employee lost time, who can now work on more difficult problems for your company, this saves money.
Less errors
Errors can be expensive, often costing businesses a lot, but deploying RPA robots significantly lowers the chance of human error in your operations because bots always perform jobs as intended. Fewer errors can save money in addition to freeing up your human workers' time to deal with the fallout from those errors. This saves organizations money by removing time-consuming rework, pricey fines, and ensuing downtime.
Data standardization and improvement
By standardizing workflow procedures across the company, businesses can reduce errors, inefficiencies, repeated work, expenses, result variability, and other issues.
Why is automation important?
The value of automation is evident as firms develop and consumers seek quicker processing of goods and services. As a result, process automation can help your organization grow while also ensuring its survival. Process automation results in budget reductions that can be used to scale a business, acquire people, or fund innovative projects.